Funding Information
Learn about our funding cycles, who our program is meant to serve, and how the recipients of the grant are chosen.
Funding Cycle
The Foundation awards grants on an annual basis choosing from among applications received prior to the application deadline for that year. Applications for the upcoming calendar year are accepted starting in July of the preceding year. The deadline for submitting applications is October 15. Grants will be awarded in the month of November and funds will generally be disbursed by the end of the year.
To download the document, please click the button below.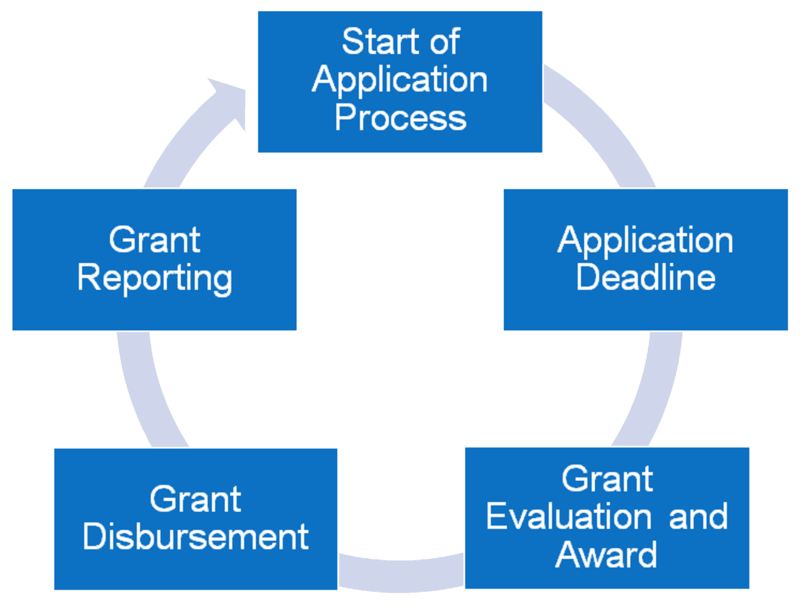 Who do we fund?
Grants generally are awarded only to entities that have been recognized as charitable organizations under Section 501(c)(3) of the Federal Internal Revenue Code. The primary focus of the Foundation's grant making is on supporting and enriching Ukrainian-American community life of the greater Philadelphia region.
For more information please click the button below to download document.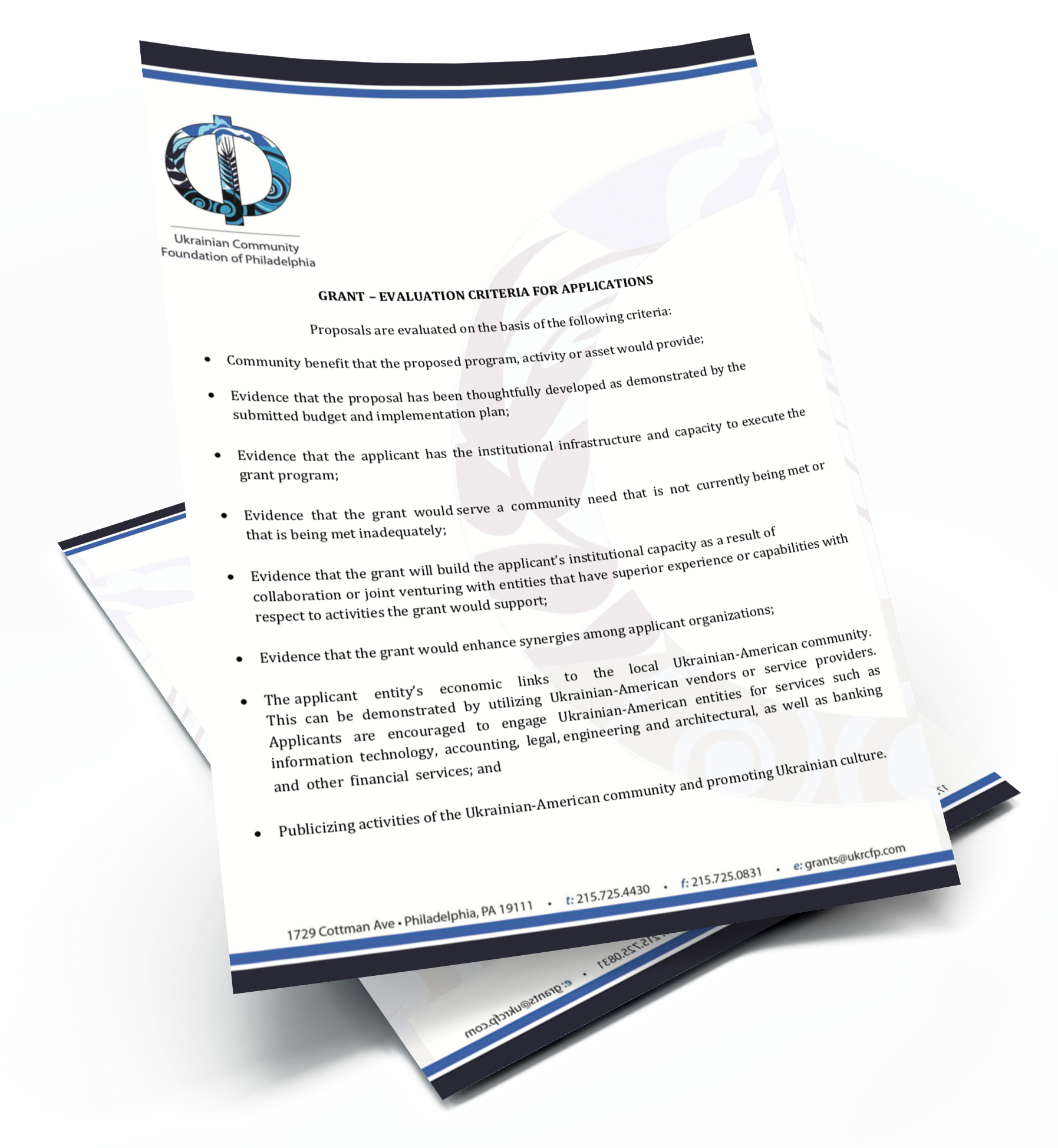 How do we decide which
applications we will fund?
Funding proposals are evaluated under the criteria listed in the Funding Evaluation Criteria document. The document can be accessed by downloading it through the link below. No individual criterion is dispositive and some of the criteria may be inapplicable to proposals that an organization chooses to submit.
Questions?
If you have questions regarding funding or grant opportunities, please feel free to contact us directly. Click on the button below to contact us now and we will be in touch with you shortly. Thank you!